Sunwayfoto Mobile Phone Holder - With Tripod Mount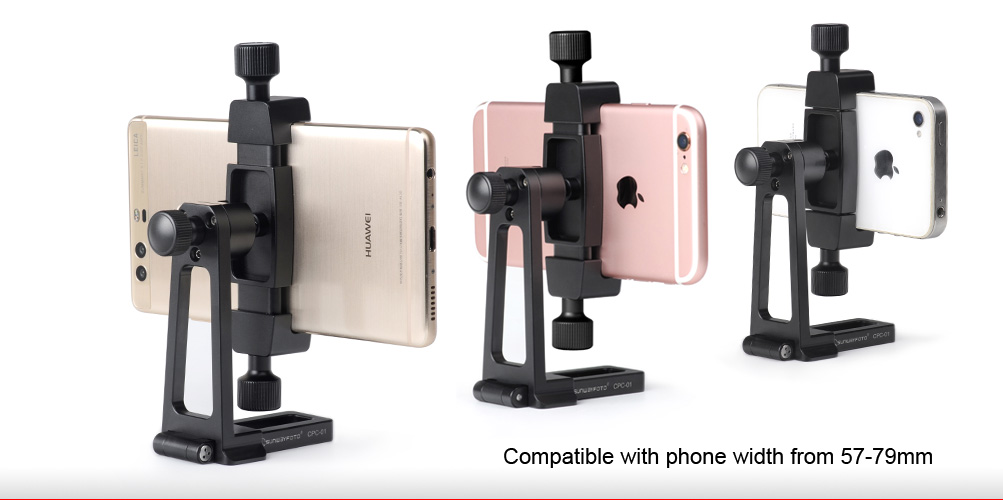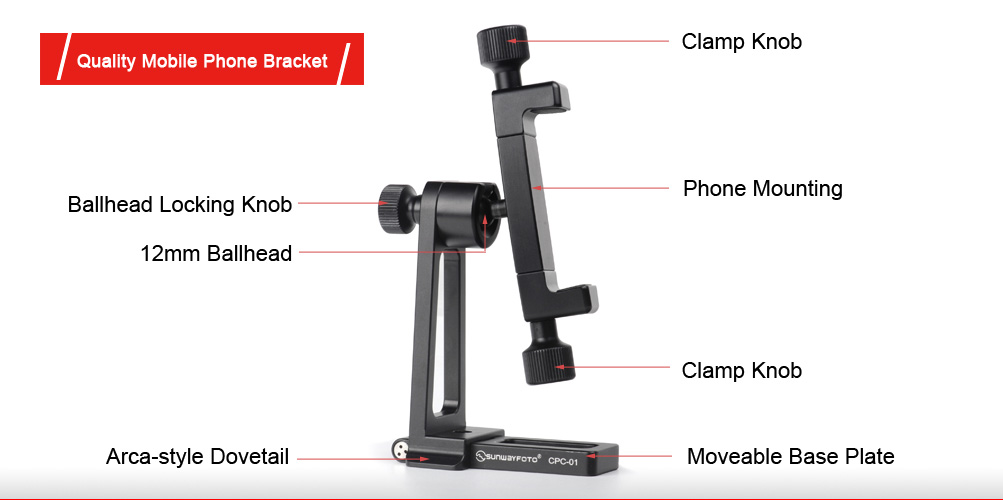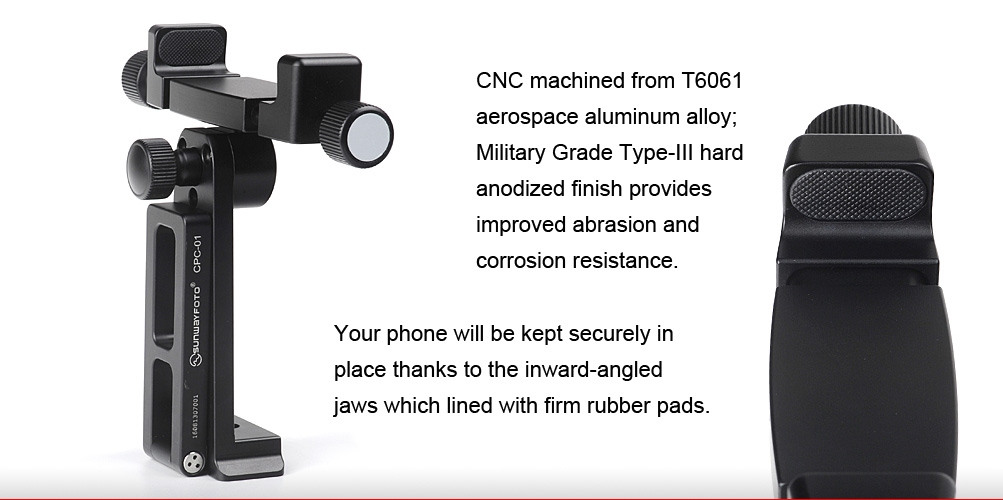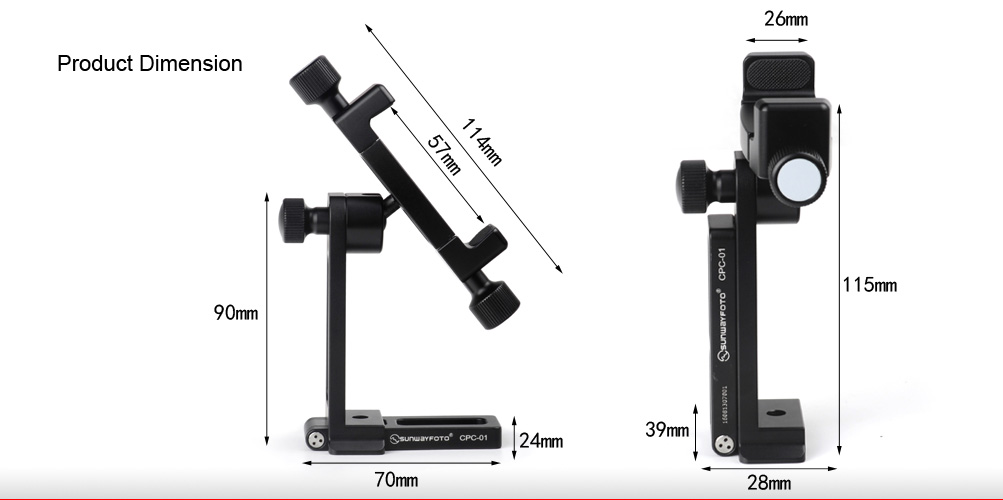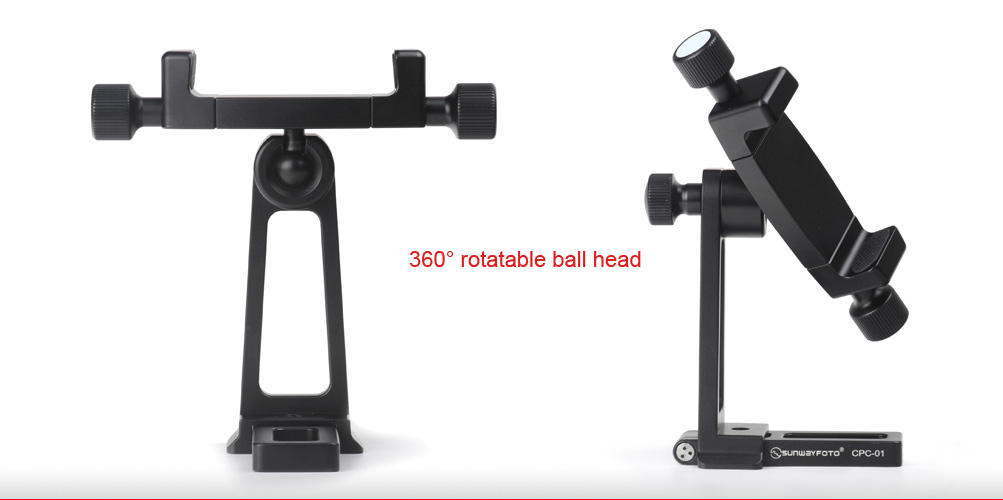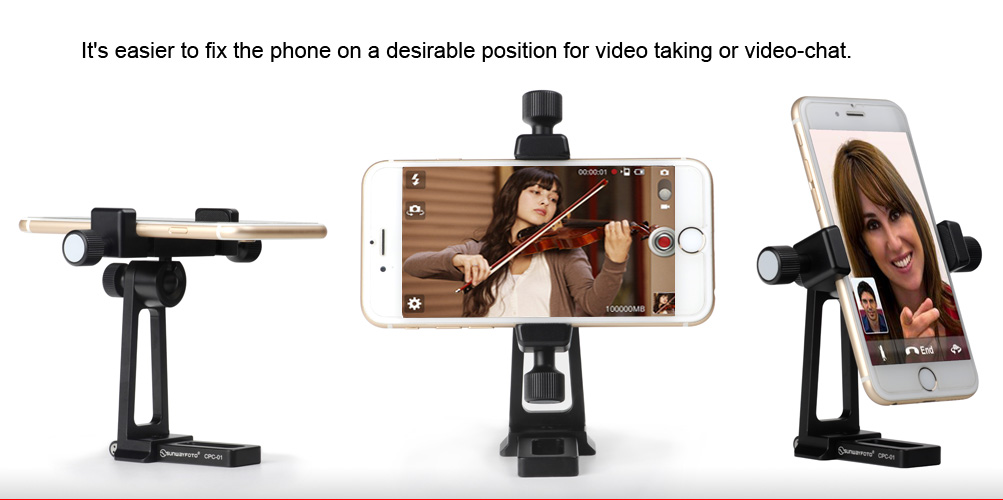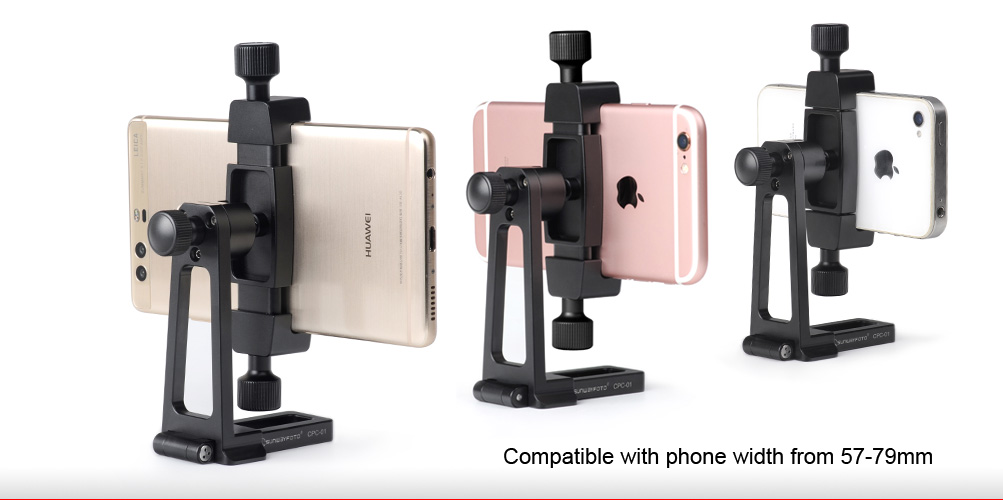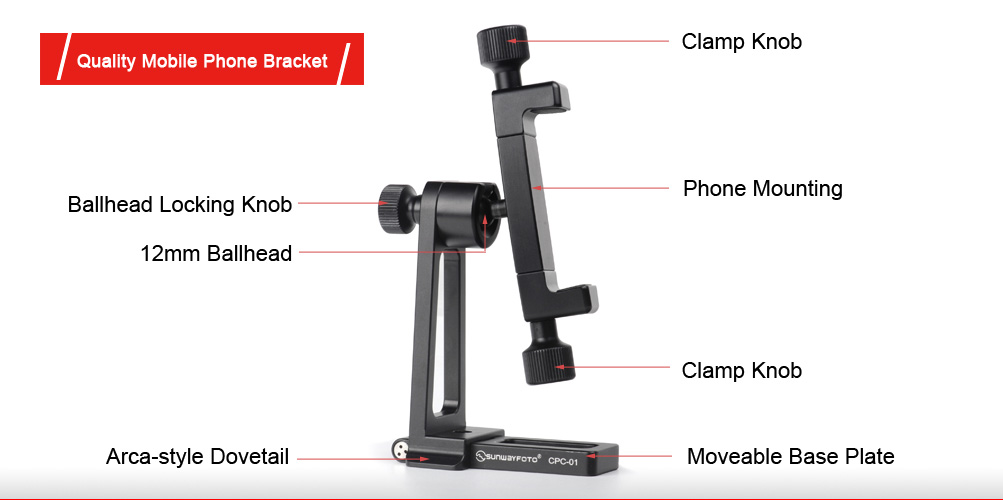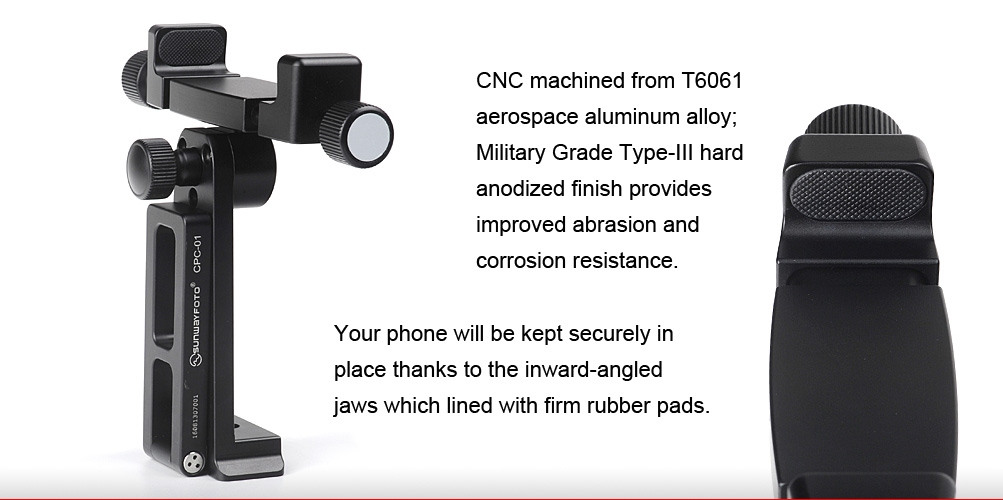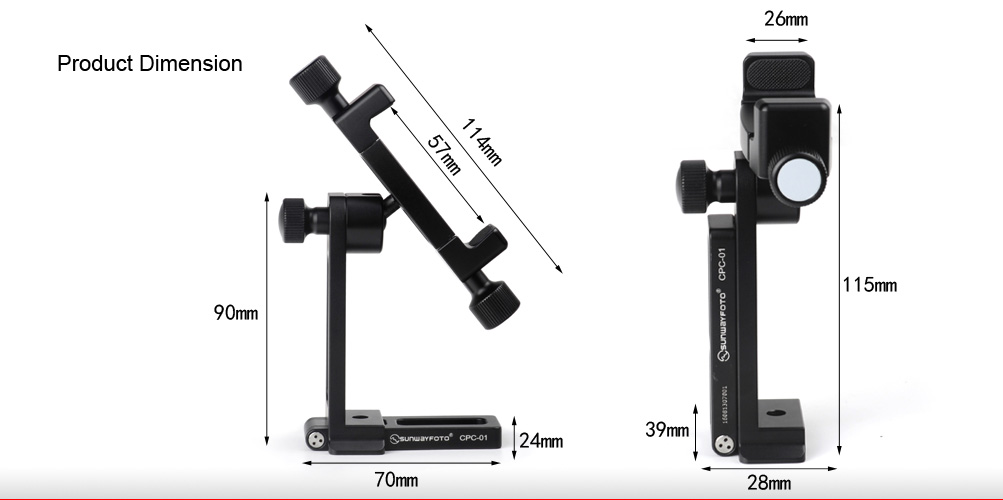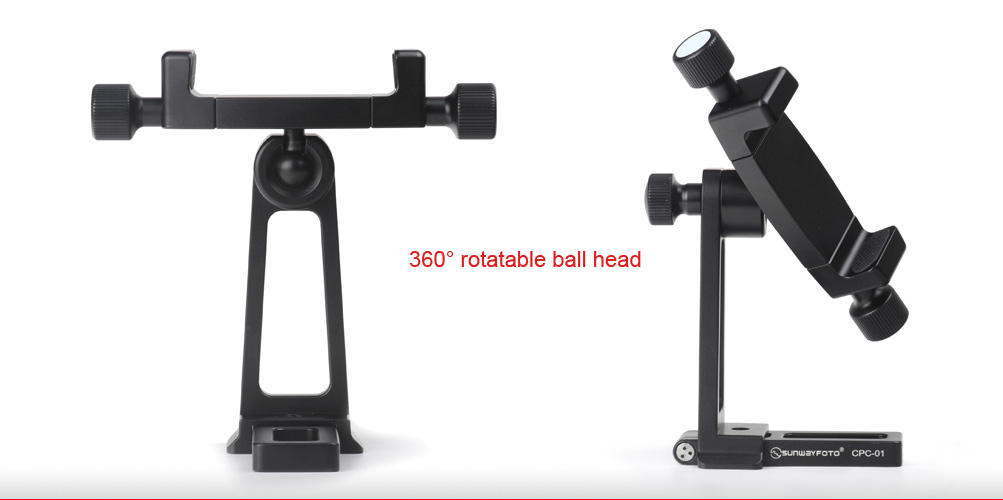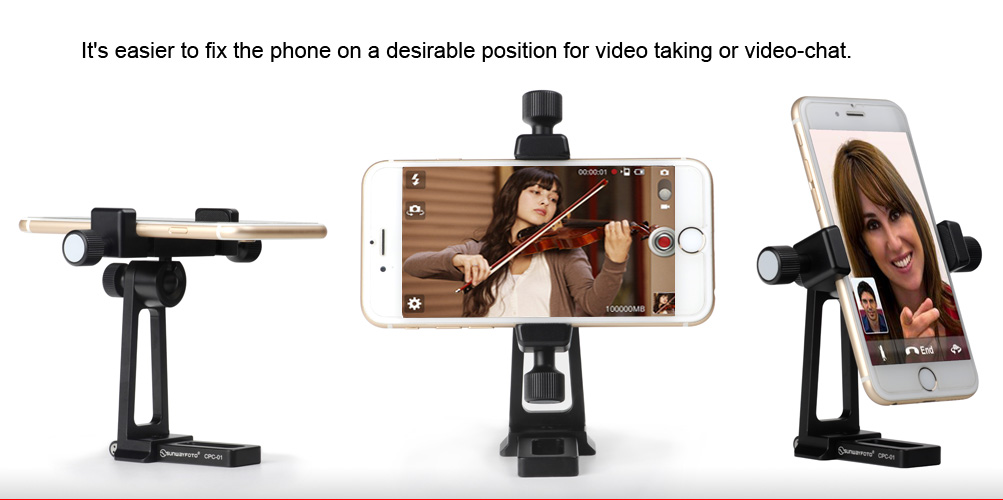 sale
Sunwayfoto Mobile Phone Holder - With Tripod Mount
Professional Mobile Phone Holder
Easily shoot Landscape and Portrait by using ball head
Tripod mount
Dovetail to mount on professional tripods
For phone width 57-79mm
The Sunwayfoto CPC-01 Mobile Phone Holder with Tripod Mount and Arca Dovetail is a professional ballhead bracket specially designed for mobile devices.
Exquisitely CNC machined from T6061 aluminium alloy, military type-III hard-anodized finish.
CPC-01 consists of bracket and clamp, fit for phone width between 57-79mm(2.3-3.1 inch). With the CPC-01, your mobile phone can be rotated freely for different angles, and easily switch between horizontal and vertical shooting.
The dovetail or 1/4″ screw hole at the base ensures the CPC-01 is compatible with professional tripods to provide steadier stand for panoramic shooting at night, or moving photographing etc.